Posted August 12, 2009
A user sent me a 1950's photo of the Antler Hotel in Colorado Springs, Colorado. I did some research and found out some of the history of this landmark building. From Wikipedia:
Colorado Springs was founded in August 1871 by General William Palmer, with the intention of creating a high quality resort community, and was soon nicknamed "Little London" because of the many English tourists who came. Nearby Pikes Peak and the Garden of the Gods made the city's location a natural choice.
Within two years his flagship resort the Antlers Hotel opened, welcoming U.S. and international travelers as well as health-savvy individuals seeking the high altitude and dry climate, and Palmer's visions of a thriving, quality resort town were coming true. Soon after, he founded the Denver & Rio Grande Railroad, a critical regional railroad. He maintained his presence in the city's early days by making many grants or sales of land to civic institutions. Palmer and his wife saw Colorado Springs develop into one of the most popular travel destinations in the late 1800s United States.
Originally built in 1883, the hotel burned to the ground in 1898 and was rebuilt in 1898, where it survived until 1964 where it was torn down to make room for "more modern" structures. It is a tragedy when buildings like this are torn down in the name of "progress". All we have left are photos....
This is the photo sent to me by a site user, with the title "Colorado Springs-Antlers Hotel- nov 2nd-1952"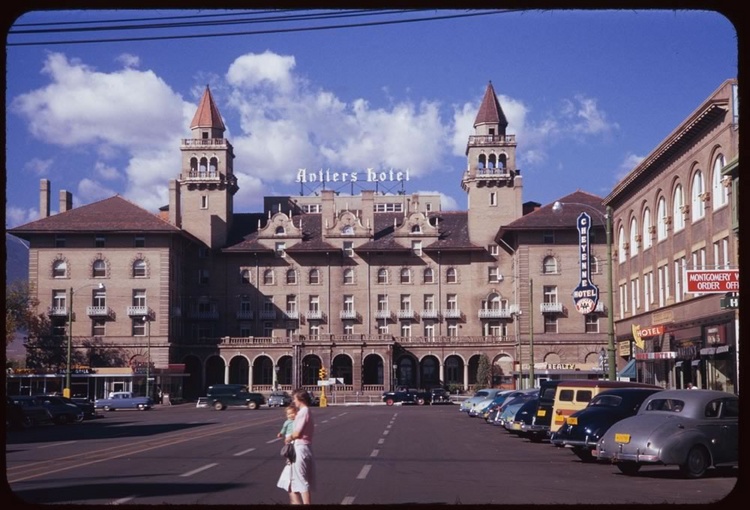 Antler Hotel 1883 - original Victorian structure: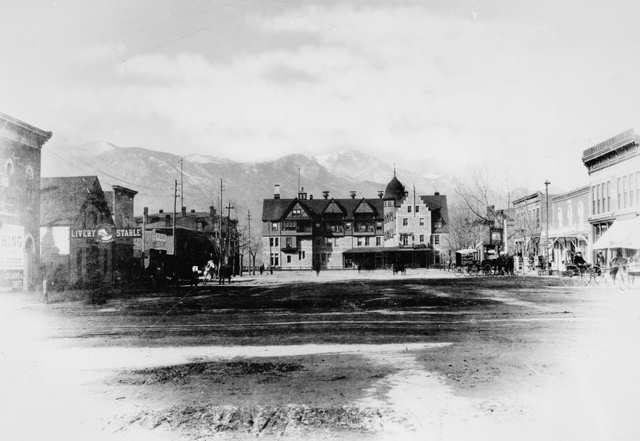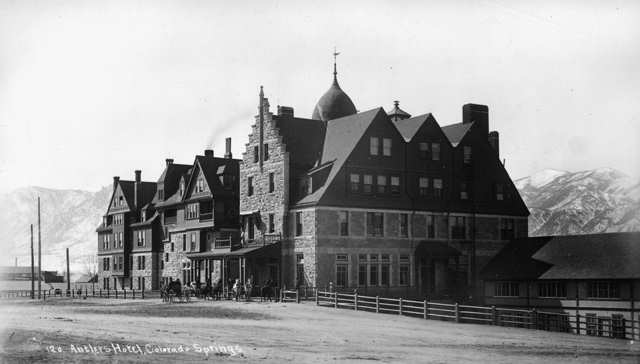 1886 - Antler Hotel fire: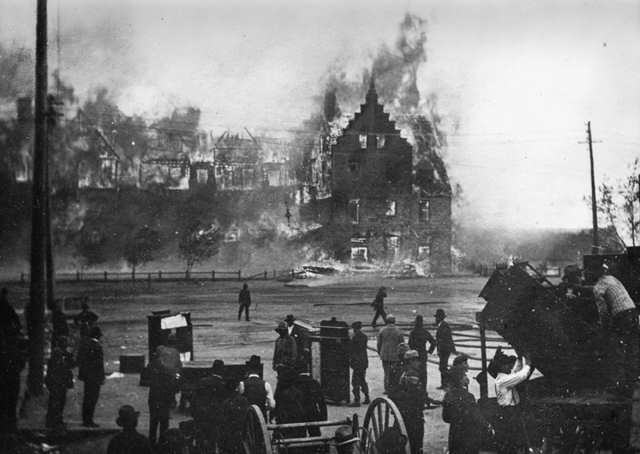 Spectators and a marching band crowd the intersection of Cascade and Pikes Peak Avenues near the Antlers Hotel in Colorado Springs, El Paso County, Colorado, awaiting the arrival of President Theodore Roosevelt. A banner reads: "Something to Talk About and Remember a Trip up Pikes Peak Cog Wheel Route If You Miss it, You will Regret it". Saint Mary's Cathedral is in the distance. Published between 1901 and 1903.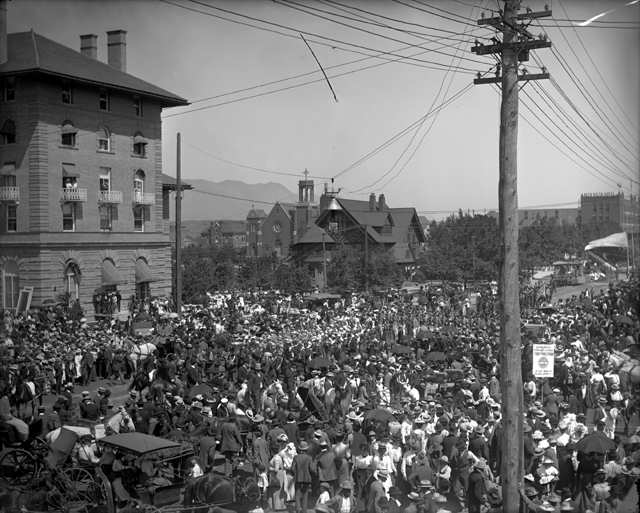 Buggies and people with umbrellas gather around a likeness of Zebulon Pike erected for the 25th anniversary of Colorado's statehood, in front of the Antlers Hotel, Colorado Springs, El Paso County, Colorado. The plaster statue succumbed to the elements soon after it was made.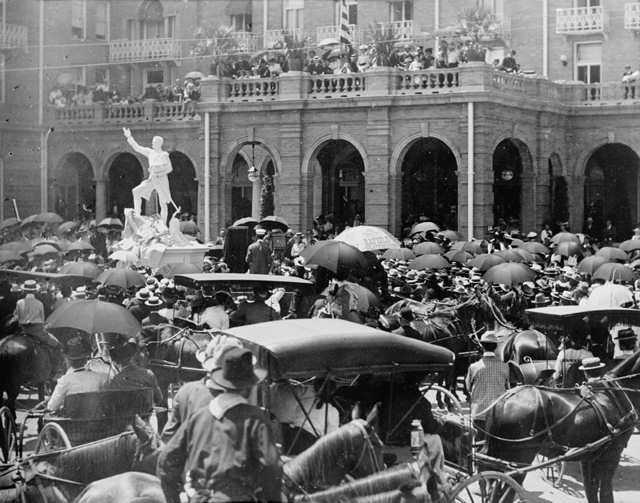 View of the new Antlers Hotel in Colorado Springs, El Paso County, Colorado. The seven story building has arched windows and two battlements with tent roof extensions. Two women sit on a bench in a large tree lined grass area near the hotel. Men walk near the trees.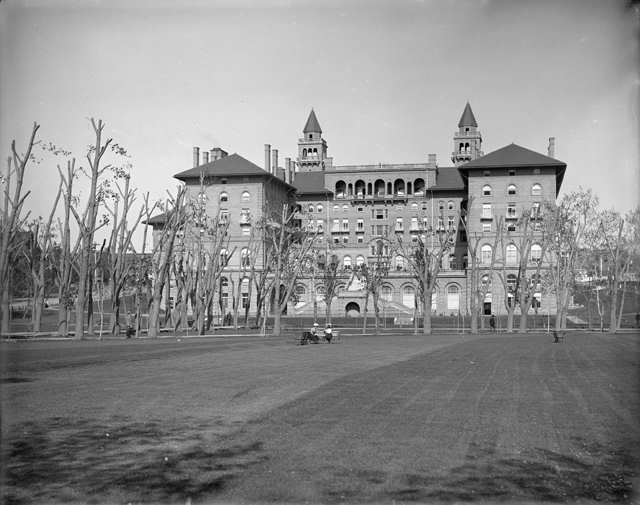 One more photo of the Antler Hotel: