Distribution of Arizona Mining Towns
The historic mining towns of Arizona are generally distributed in a band from the southeast to the northwest part of the state.
Arizona was a remote and rugged territory at the time of the California Gold Rush. Starting in 1849 as many as 50,000 people traveled through Arizona on the way to the California gold fields. Few stayed and prospected however as the Arizona territory was harsh and the Apache Indians were extremely hostile to outsiders.
Although sporadic prospecting was carried out during the 1850's and 1860's, the difficulty of terrain, lack of supplies, and Apache raids thwarted most significant discoveries and mine development. Despite these challenges, some mining districts were opened during the 1860s. The most famous of the camps from that time is Vulture City.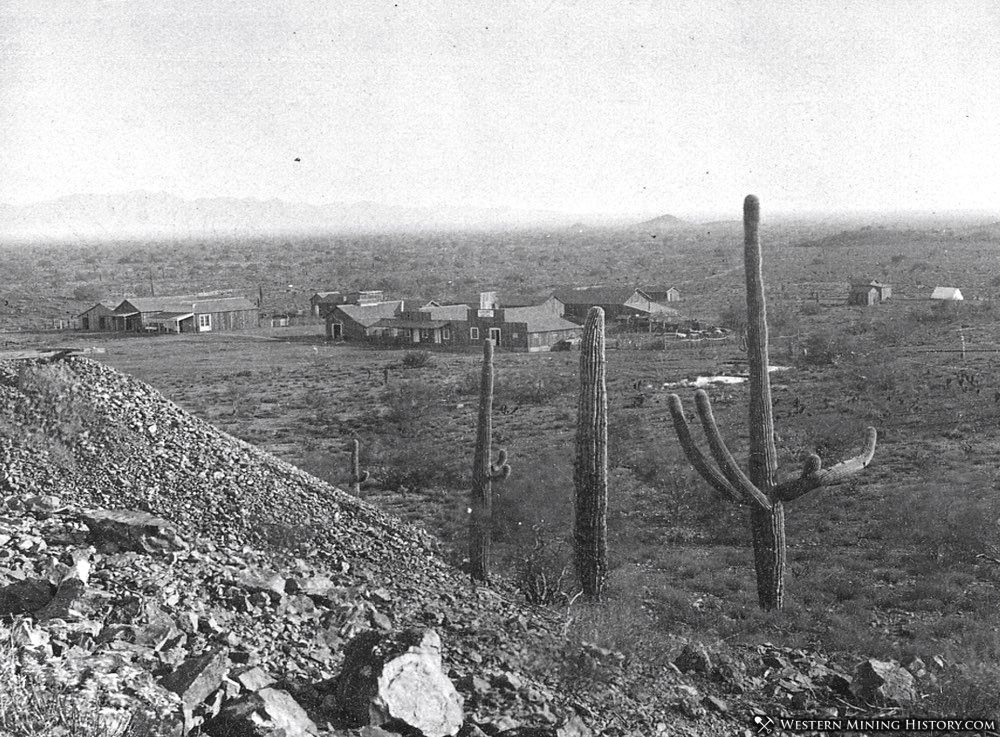 Vulture City, Arizona 1880
the Apache wars ended in 1872, and prospectors entered the state in greater numbers. Major silver discoveries occurred in locations like Silver King, Tombstone and Globe.
Arizona had it's share of famous silver mines, and the state ranks 7th out of the 13 Western states for gold production. Arizona's real claim to fame is in its significant and widespread copper deposits. Arizona is the leading US producer of copper and the copper industry in the state has been an economic powerhouse for well over 100 years.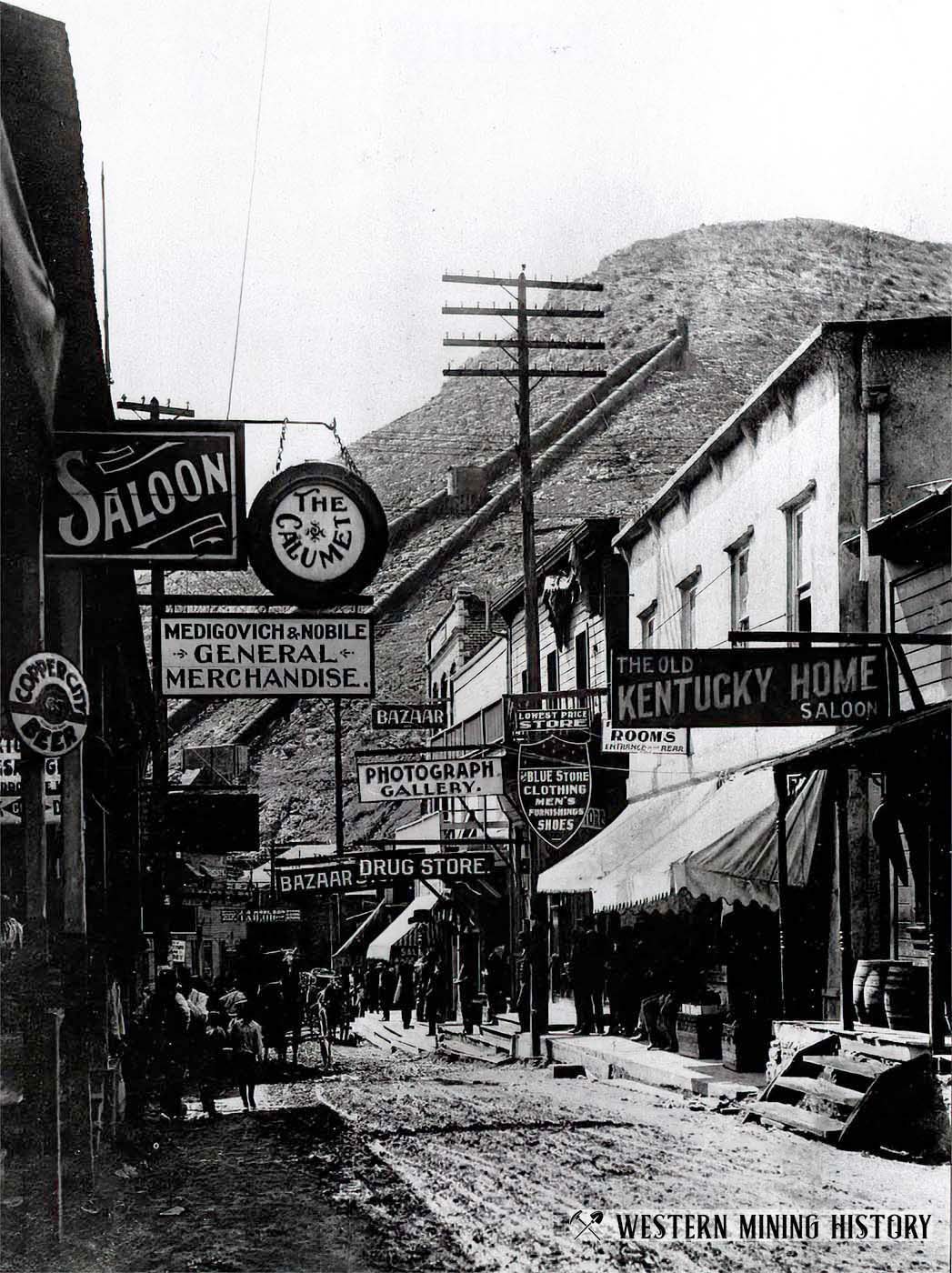 Bisbee, Arizona ca. 1900
By the 1890s, Arizona's burgeoning copper towns took center stage. Camps like Bisbee, Morenci, and Jerome evolved into some of the West's most important industrial centers. Ultimately Arizona would go on to be the nation's top copper producing states.
Related Articles
Where to Find Gold in Arizona
A Collection of Arizona Mining Photos
History of Arizona Gold Mining
Placer Gold Deposits of Arizona