Harshaw History
Harshaw was settled in the 1870s, in what was then the Arizona Territory. The town was named after David Tecumseh Harshaw, who first successfully located silver in the area. A post office was opened in 1880 and the Hermosa Mill, a twenty-stamp mill, was opened later the same year. At its peak, the town boasted over 200 buildings including stores, hotels, blacksmiths, dance halls, and many saloons.
Harshaw's heyday was short lived as the ore mined at the Hermosa mine dropped in quality by late 1881, resulting in the closures of the mine and mill. That same year thunderstorms and fire extensively damaged the settlement. In 1882, the Tombstone Epitaph stated that over 80% of Harshaw's 200 buildings stood empty with "broken windows and open doors." The Hermosa mine was re-opened in 1887 and the town was given a new lease on life.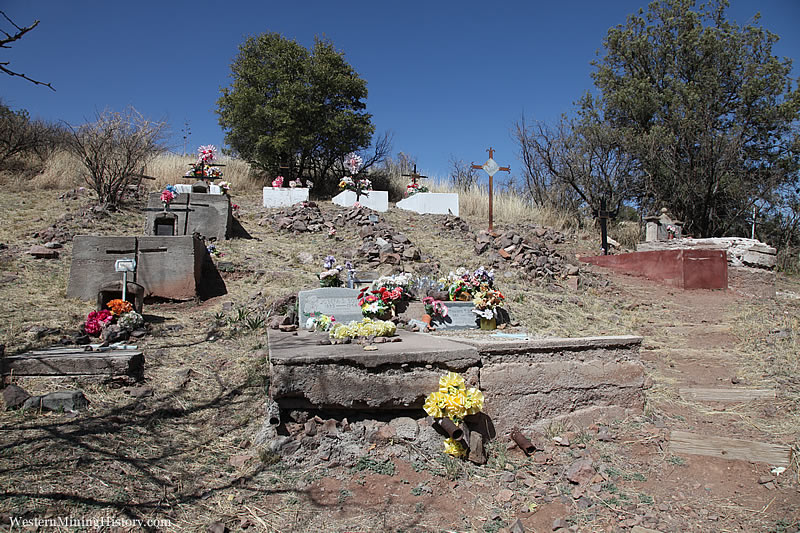 Cemetery at Harshaw, Arizona
Harshaw has had may turns of fortune over many decades. The Hermosa mine was once again closed in 1903 and the post office was closed that same year. Never completely becoming a ghost town, the town maintained a small population and saw an increase in activity in 1937 when ASARCO operated various mining operations in the area. By 1956 ASARCO had concluded its operations and Harshaw was once again nearing ghost-town status.
In the 1960's, the 70 or so remaining residents of Harshaw clashed with the Forest Service. Most of the town residents had never gained titles to their land, and the townsite had since become Forest Service land. At this time the condition of the town was described as "largely a hodge-podge of collapsed adobe buildings, wrecked cars and tin-roofed shacks from which the paint peeled years ago." The Forest Service attempted to relocate remaining residents so that the site could be cleaned up, but some residents remained into the 1970's.
Today there is little left of Harshaw other than the cemetery on the hill and the James Finley House, which was buillt around 1877 as a residence for the superintendent of the Hermosa mine.
Arizona Mining Photos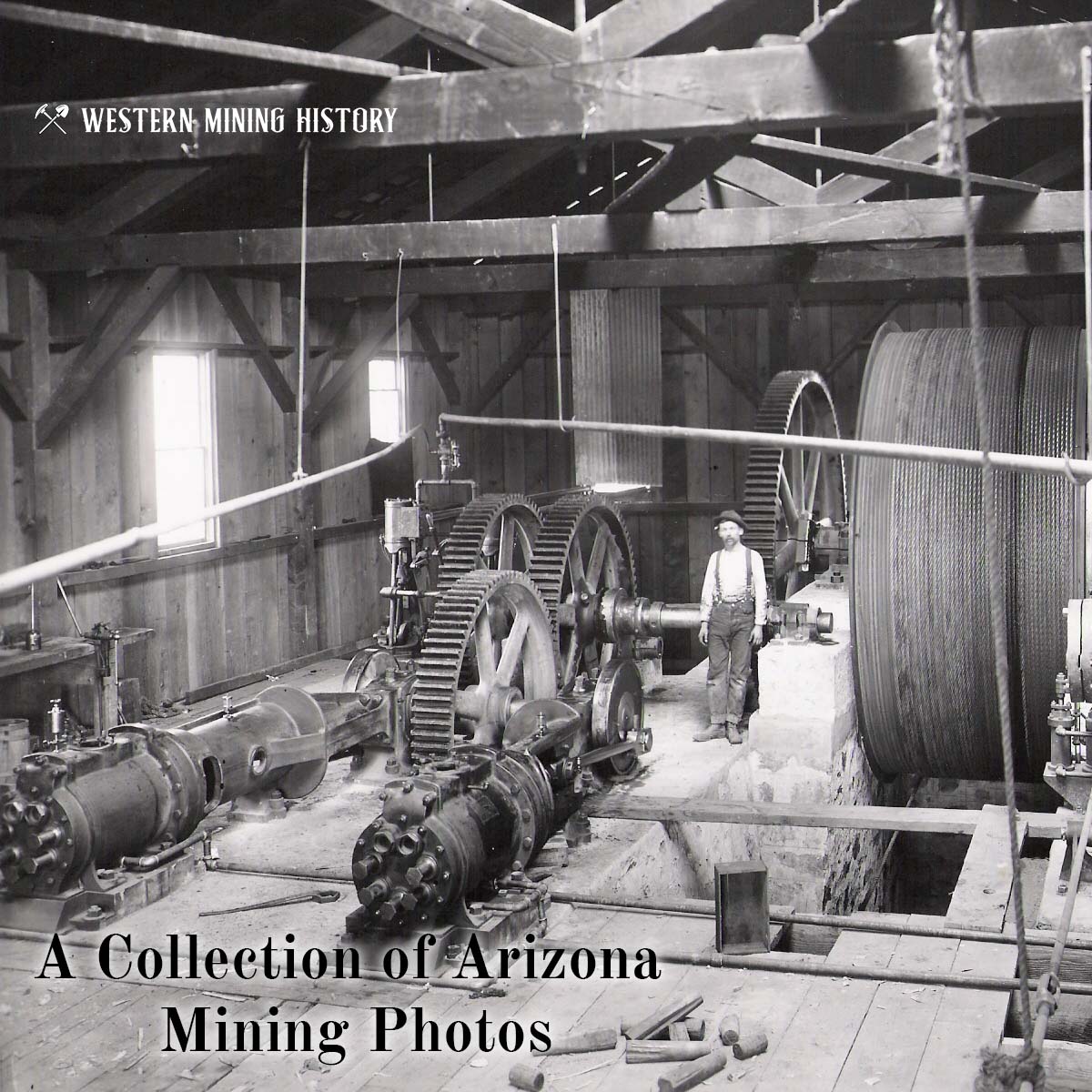 View over 35 historic Arizona mining scenes at A Collection of Arizona Mining Photos.
Arizona Gold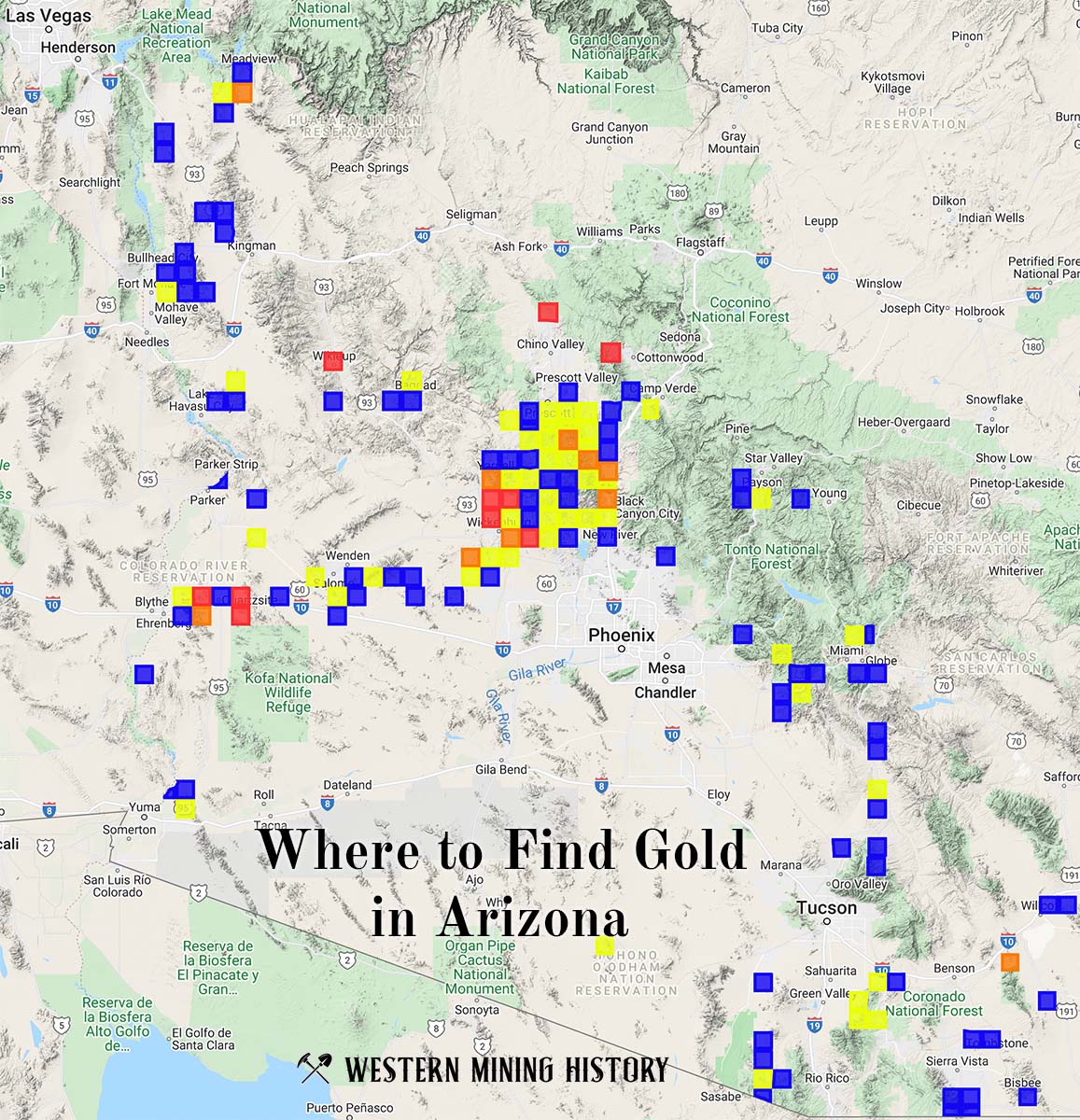 "Where to Find Gold in Arizona" looks at the density of modern placer mining claims along with historical gold mining locations and mining district descriptions to determine areas of high gold discovery potential in Arizona. Read more at Where to Find Gold in Arizona.