Jamestown History
By Jan MacKell Collins
Located just inside the Tuolumne County line, Jamestown is still revered as the "Gateway to the Mother Lode." It's true; this is the place where gold was first discovered in the county. Today, Jamestown remains a charming, historic and very well-preserved town.
Jamestown was first founded in 1848, following the discovery of a 75-pound nugget of gold by Benjamin Wood in a creek south of town. The creek is named for him, and his discovery was considered part of the historic California Gold Rush that began at John Sutter's Mill near Sacramento.
In contrast to so many mining camps comprised of both Anglo and Mexican miners, Jamestown was predominantly an Anglo community, while miners from Mexico moved up Woods Creek a few miles and established their own city, Sonora.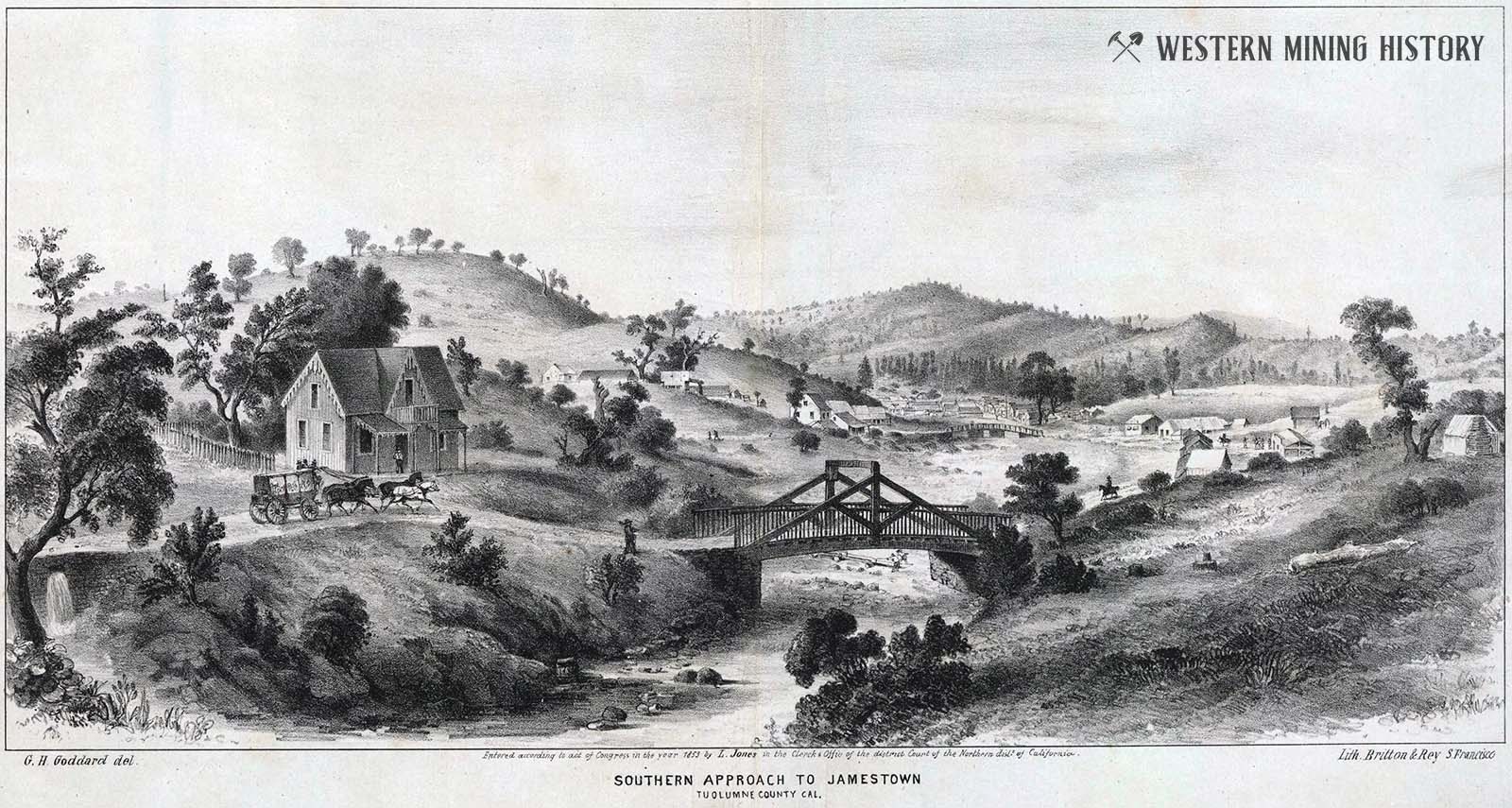 Southern Approach to Jamestown 1853 illustration
As the founder and first mayor of Jamestown, Colonel George James kept a busy, well-stocked trading post. But they also say that James liberally served up champagne in order to have the town named for him.
A visiting reporter from the Weekly Alta California newspaper in 1849 reported that "Hundreds were busy in the ravines, washing out the treasures of the gold-laden streams with various success." He also commented on the spectacular scenery, as well as the trial of a thief named Corrigon who was being tried for stealing $10,000 in gold from a couple of miners.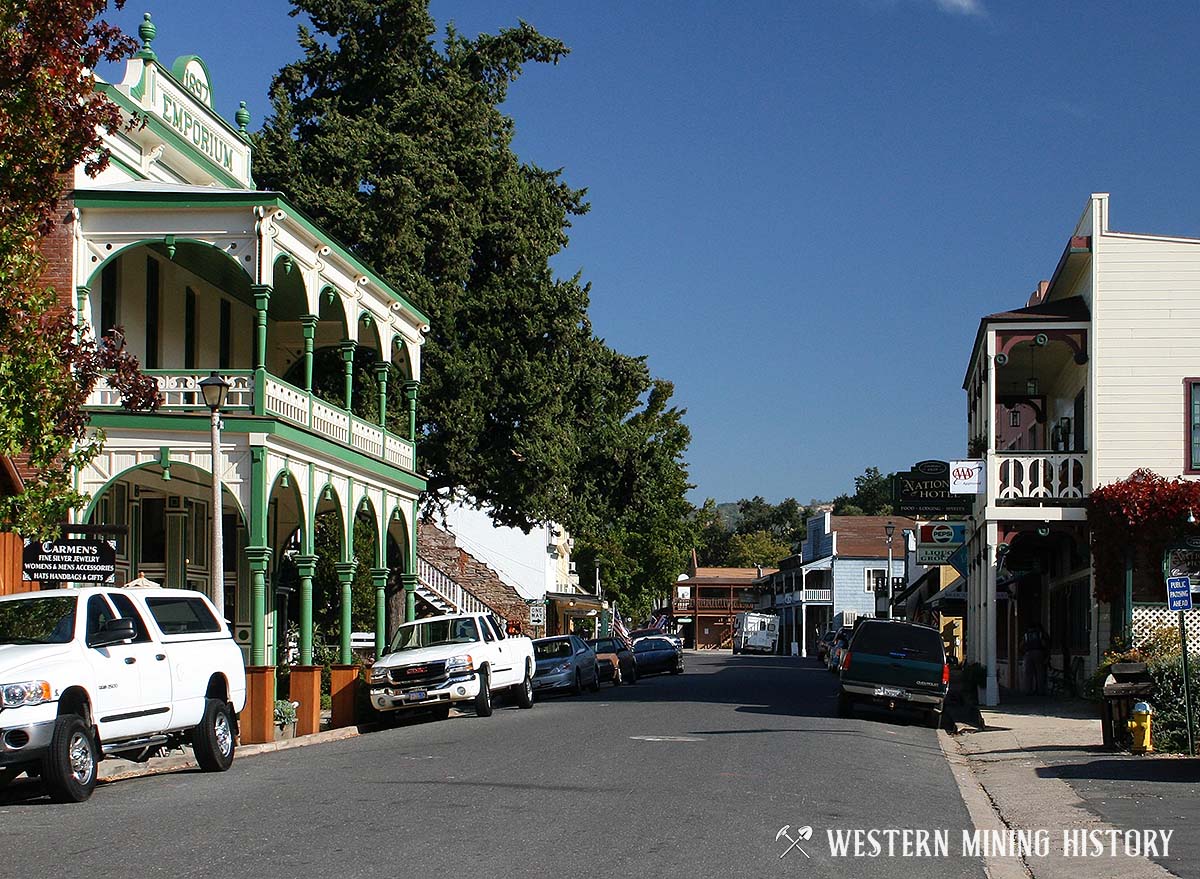 Jamestown, California
The reporter also tried his hand at mining and noted that gold could grow scarce when the weather was dry and Woods Creek ran slower. That may be why, after trying to pass off a couple of schemes, Colonel James disappeared in the dead of night. Left behind were his unpaid workers. In their anger, the miners renamed the fledgling town to American Camp. Others simply called it Jimtown.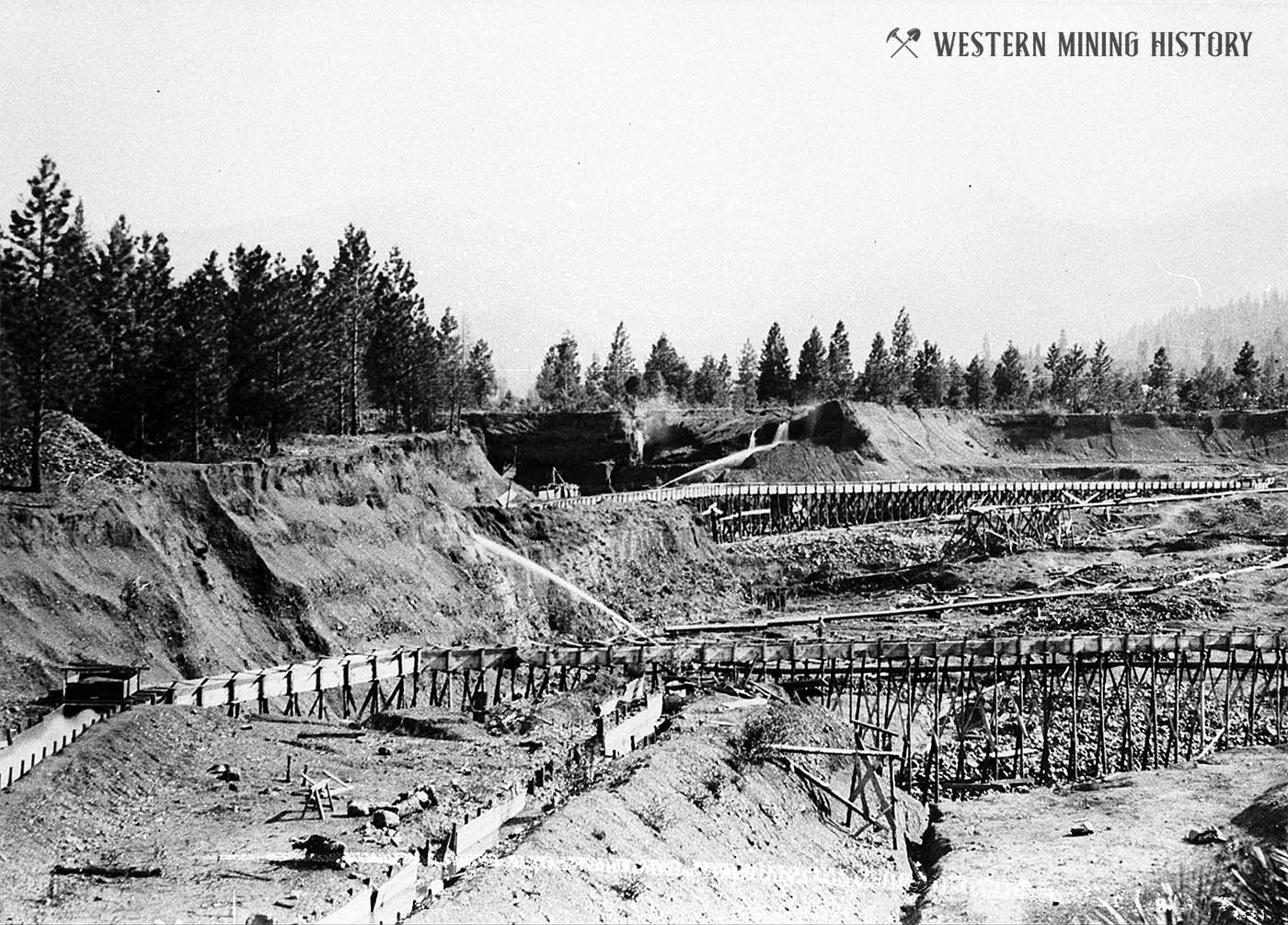 Hydraulic mining at Jamestown, California
Colonel James and the thief named Corrigon were not the only lawbreakers around Jimtown. In a July 1850 article, the Daily Alta California tallied up the killings over the last week: two men were found naked, with their throats cut, near what was called the "Chinese diggings." Two Mexican men were shot in the middle of downtown Jamestown. Three others were attacked and fatally injured on the road to Sonora as two others were found dead with their pockets rifled. A man who lived alone in a tent near town was found bludgeoned with a hatchet.
There was more: When one of three Mexican bandits stabbed and robbed two traders at their tent, a witness named McMennis shot one of the robbers through the head as the other two made off with $300. Several robberies took place at Jamestown within just a few days. And when a white man grabbed the wife of a local Native American leader, he and two of his friends were shot to death.
The following year, perhaps deciding that Colonel James was not as bad of a man as the marauders of late, the local citizens voted to restore the name of their community back to Jamestown.
Hotel Nevills - Jamestown, California ca. 1908
Over time, Jamestown's many buildings would reflect the periods in which they were built. The first mercantile was in the 1849 Butterfield building, which no longer stands. Other historic structures remain, however, including the Ramirez-Preston building which was owned by Ignacia Ramirez during the early 1850's and became St. James Masonic Lodge #54 in 1877.
The United Methodist Church was built with donations from citizens and the local gamblers in 1852. A hospital was built in 1858 but burned in 1863. It would not be the last time a structure or two caught fire.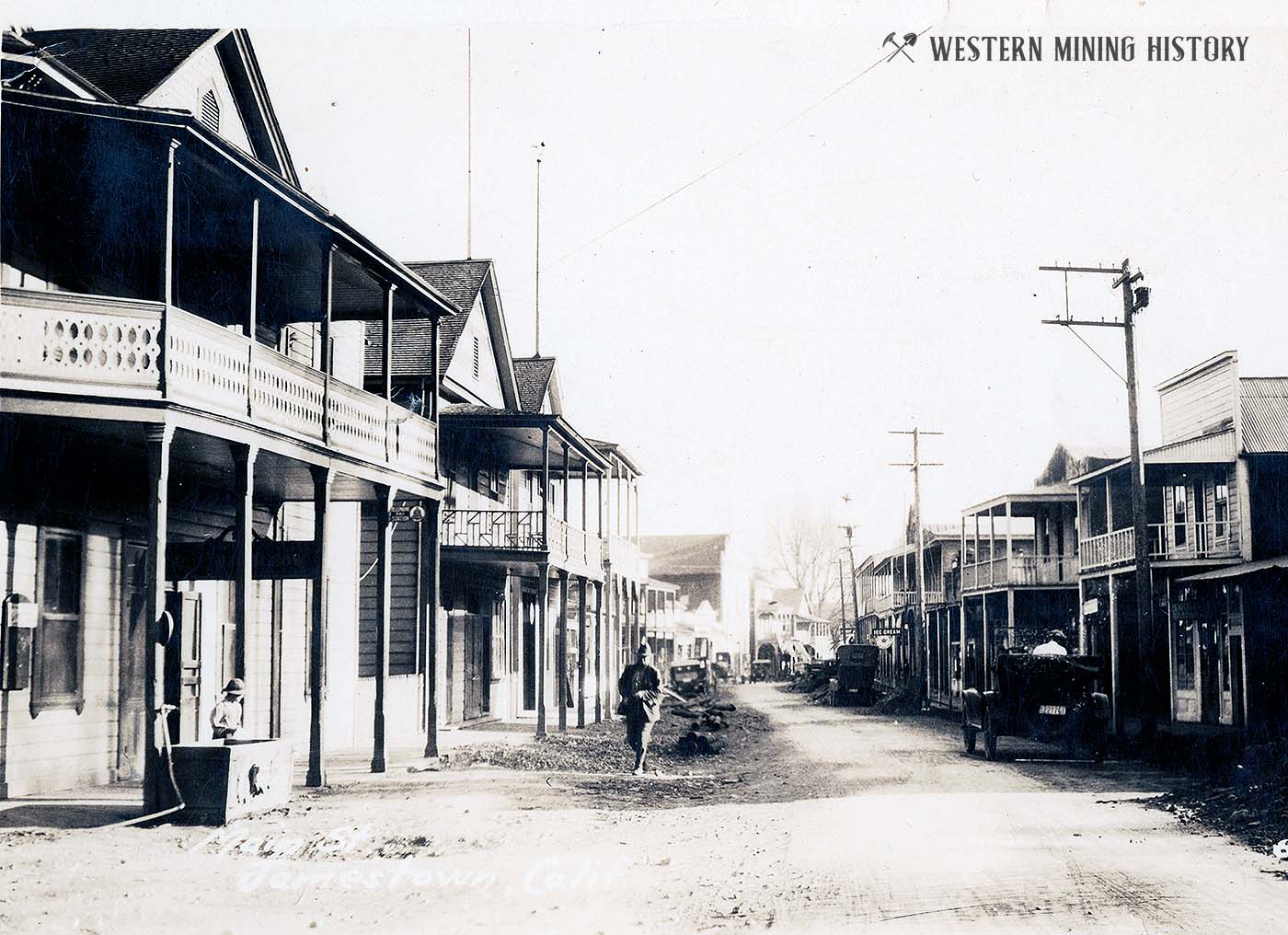 Main Street - Jamestown, California ca. 1920s
Mining waned in Jamestown during the 1870's, but by 1885 there were some 4,000 people back in town during a renewed interest in gold prospecting. In 1897 a steam railroad was constructed that ran from Jamestown to Oakdale and Sonora. More hotels and businesses would come, as well as a string of six houses along Smoke Street that comprised the town's red-light district. The ladies of the line entertained customers clear up until the 1940's, and today, one of the brothels still stands.
As Jamestown met the turning of 1900, more municipal buildings were constructed. They included the Jamestown Branch Jail in 1898; a Community Hall in 1910 that later served as the Justice Court; and the Spanish Hotel in 1919. In 1938 the hotel was converted into the Motherlode Hospital with Dr. Donald Farrell in charge. His best-known patient was a young woman, Mary O'Sullivan, who died during childbirth. She is remembered today because she is said to haunt the building along with her husband, who later died as a prisoner of war in far-off India.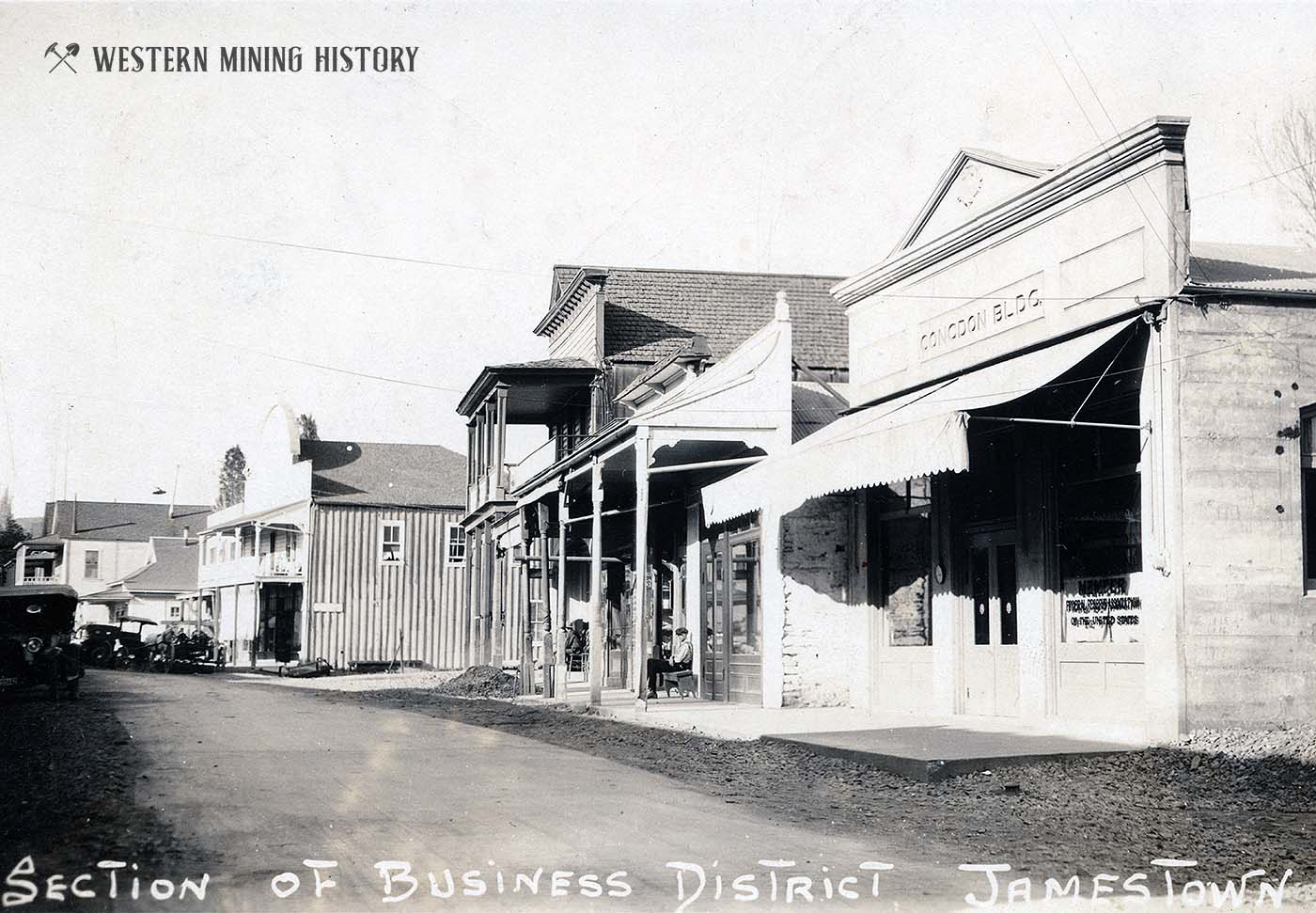 Jamestown, California 1923
The hospital closed during World War II, along with many mines. The building is also said to have suffered a fire a time or two, but eventually reopened as the Motherlode Hotel during the 1950's. Today it has been restored, refurbished, and is known as the Jamestown Hotel. All around it are many other historic buildings, including those wisely built with concrete during the 1920's. Some of them fell into disuse as Jamestown downsized in the coming years. To save the community from becoming a ghost town, Jamestown was added to California's Historical Landmark list in 1949.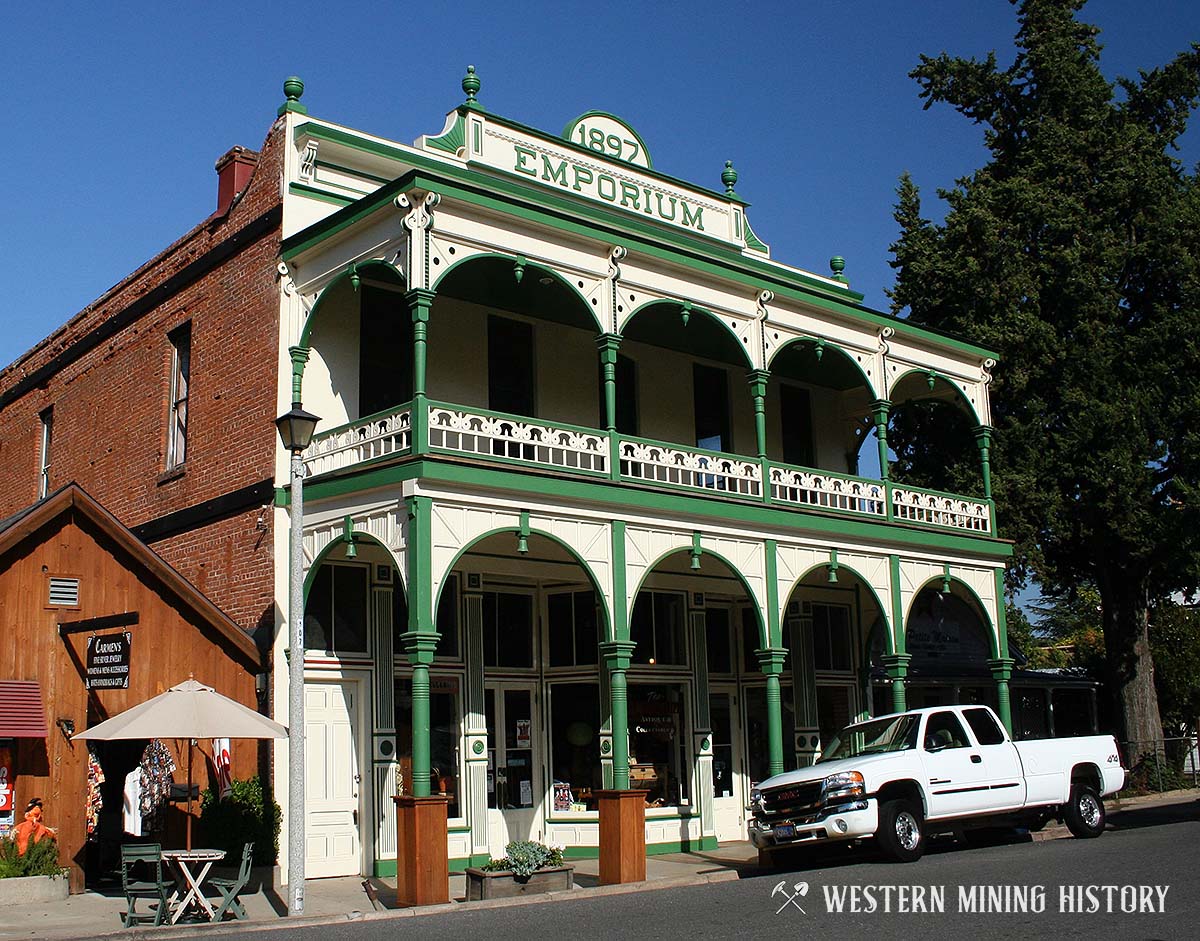 Jamestown, California
Due to its historic nature, Jamestown has occasionally been used as a television and film location since about 1952. You can see parts of Jamestown, its railroad, and areas around town in shows like "Petticoat Junction," "The Wild Wild West," "Green Acres" and "Little House on the Prairie," as well as movies that include "Back to the Future III," "Bad Day at Black Rock," "Hidalgo" and "High Noon."
Today, several buildings dating back to Jamestown's busier times remain, occupied by coffee cafes, historic inns, a micro-brewery, restaurants, shops, wine tasting rooms for local vineyards, and more. The Railtown 1897 State Historic Park gives visitors a look at Jamestown's important railroad history. Walking tours, gold panning, and nearby recreation areas round out a visit to historic Jamestown, one of the best boom town examples left in California.
It All Started With The Gold Rush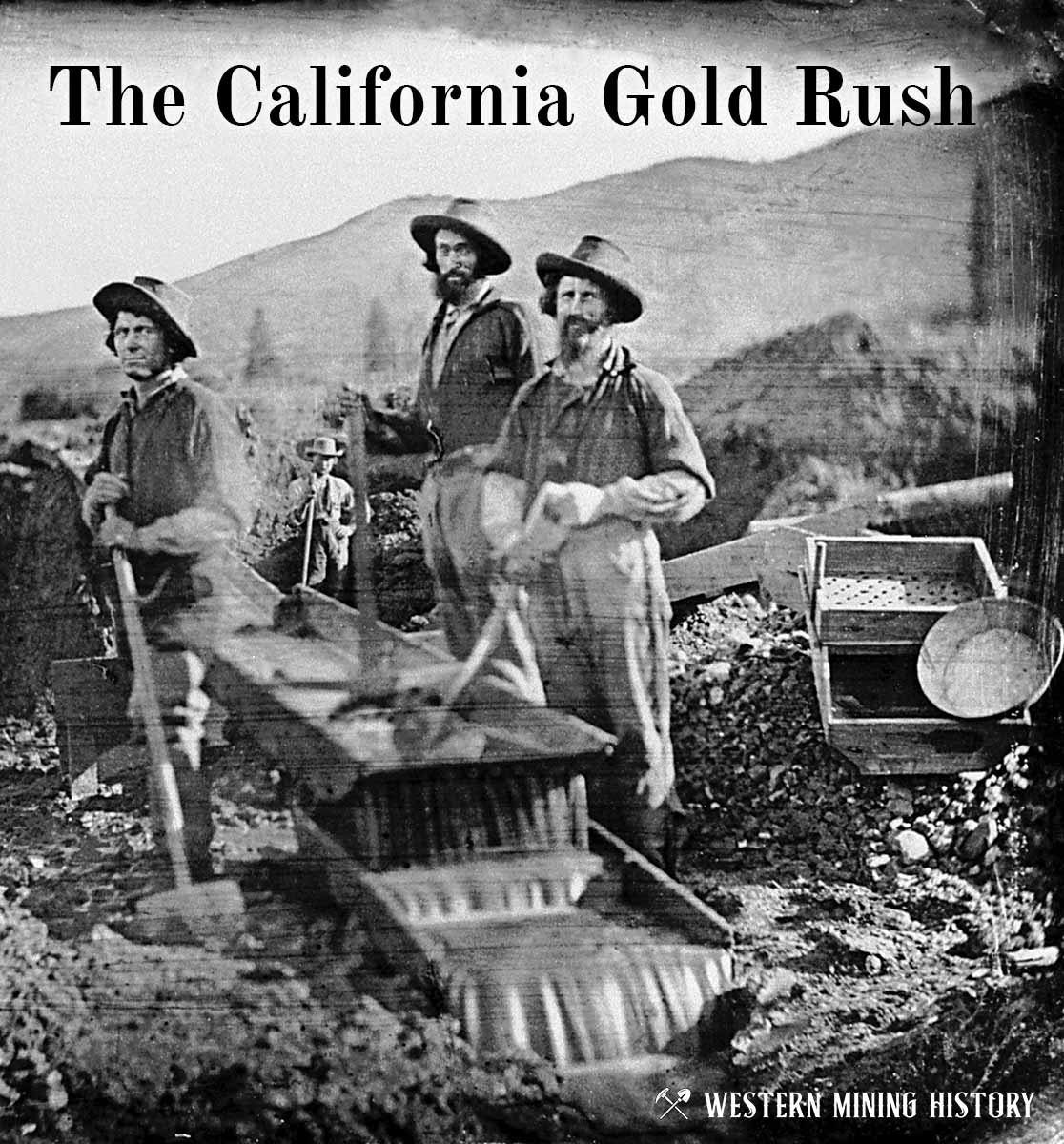 The great California Gold Rush kicked off the entire saga of western mining. Read about it at The California Gold Rush.
California Gold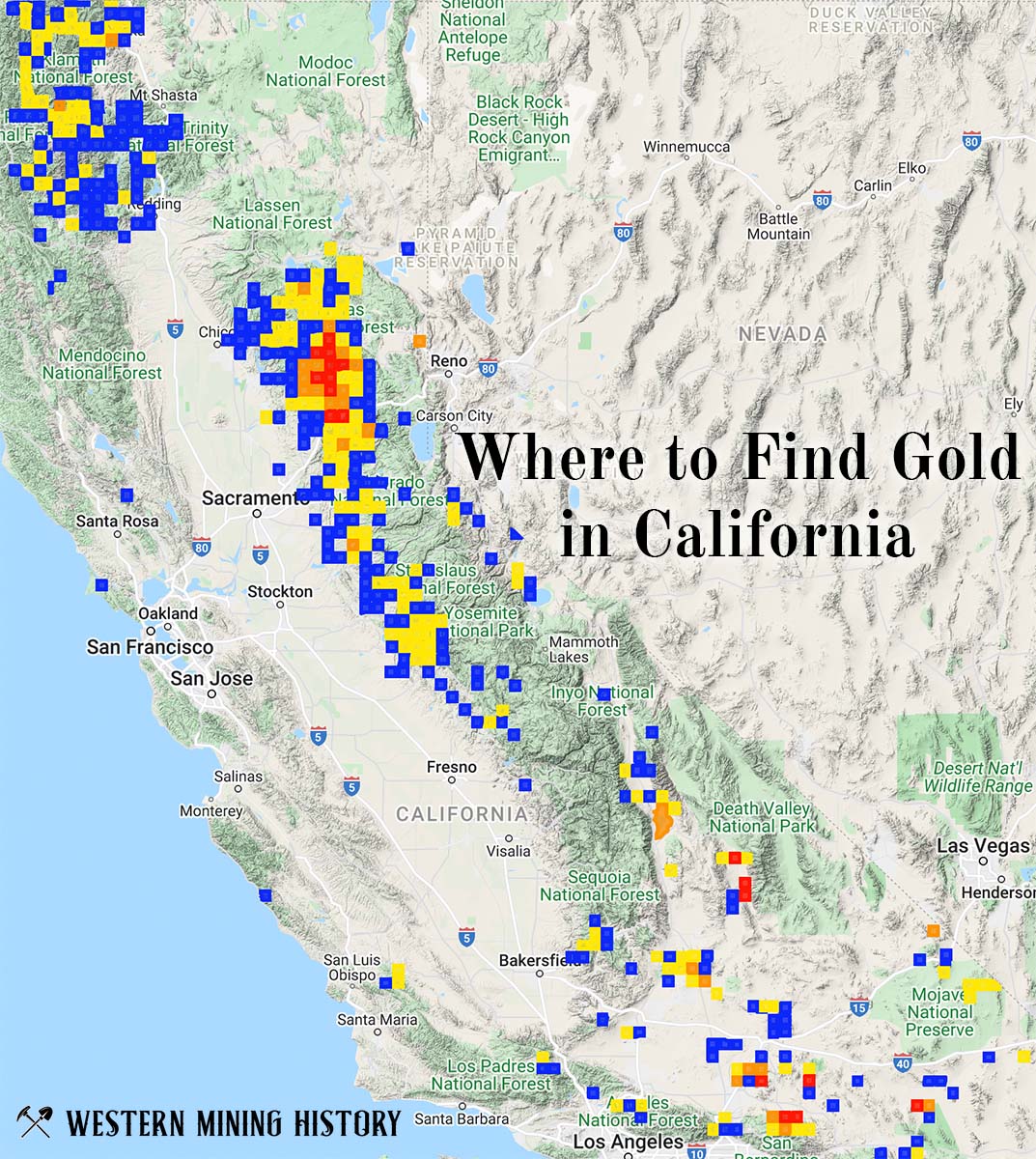 "Where to Find Gold in California" looks at the density of modern placer mining claims along with historical gold mining locations and mining district descriptions to determine areas of high gold discovery potential in California. Read more at Where to Find Gold in California.