Gold Hill History
The town is located above Gold Run, the first lode discovery of gold in Colorado (at that time the area was part of the Nebraska Territory) on January 15, 1859. The discovery occurred nearly simultaneous with prospecting in Gregory Gulch and Clear Creek, but these latter discoveries were not exploited until later that Spring.
On March 7, 1859, the Gold Run discovery became the first mining district in region (named either the Mountain District No. 1, Mining District No. 1 of the Nebraska Territory, or the Nebraska Gold Hill Mining District, according to various historical sources). Word quickly spread among miners in the region, prompting a flood of new arrivals and the establishment of Gold Hill as the first permanent mining camp in present-day Colorado.
By autumn, a quartz stamp mill was erected at the base of the hill, the first such piece of equipment in the region, one that had been transported by ox cart westward over the Great Plains. The first productive vein was the Scott, followed quickly the Horsfal, Alamakee, and Cold Spring. Nearby placers were also worked for the gold in stream beds.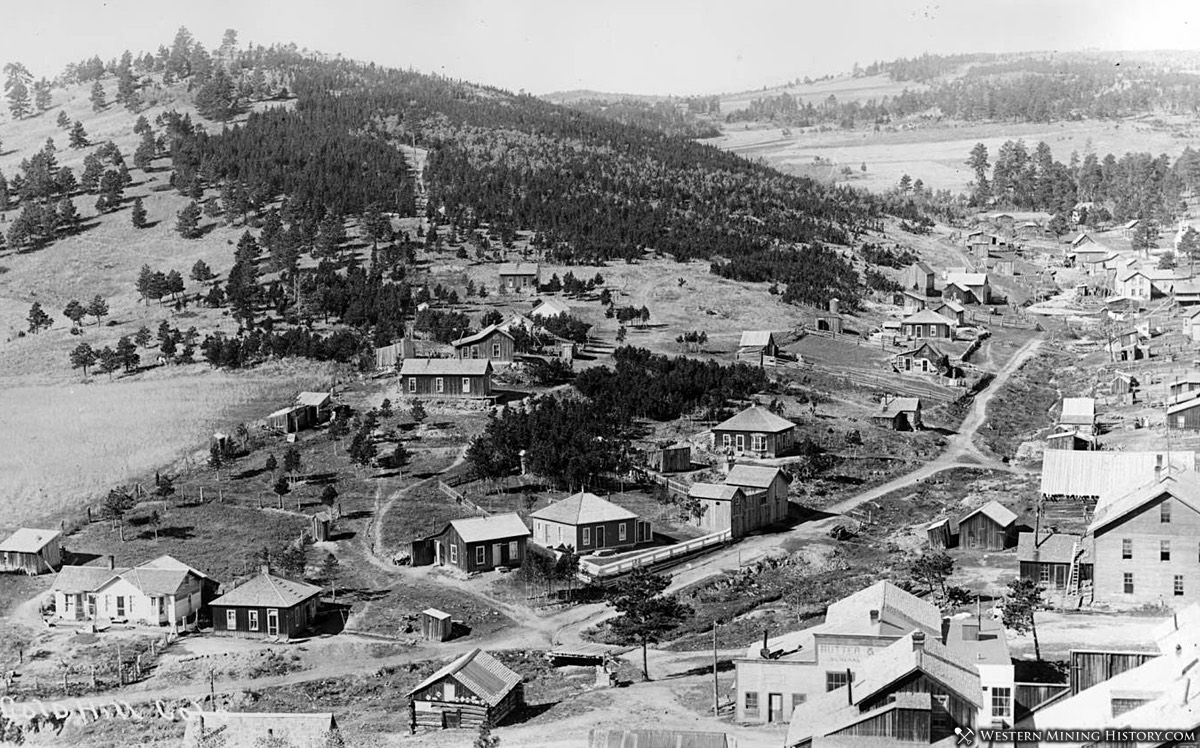 View of Gold Hill, Colorado 1890s
By 1861, the year of the organization of the Colorado Territory, the surface deposits of gold in the vicinity of the town were largely played out, resulting in a temporary exodus of prospectors and a population decrease. The town was somewhat revived later that year by the construction of the Hill smelter at nearby Black Hawk, allowing the treatment of lower-grade ores.
The discovery of tellurium in the area in 1872 prompted a second boom, bringing the population to nearly 1000 once again. At its height, the town had a newspaper and number of hotels, including the Mines Hotel, built in 1872 and recently restored as summer tourist destination. The Mines was immortalized in verse by poet Eugene Field, who stayed at the hotel while working as a newspaper man in Denver.
The town population dwindled in the early 20th century as the mining tapered off. The town has experienced two major fires in its history, but it nevertheless retains many of its historic wooden structures.
-Wikipedia.org
A Tour of Colorado Mining Towns
Check out many more Colorado mining towns at A tour of Colorado Mining Towns.