Kelly History
The town of Kelly New Mexico, which thrived here, was more than a mining boomtown.... it was home to it's thousands of citizens. The mining operations sent huge shipments of lead, zinc, and silver ores to smelters, which helped build America during the industrial westward expansion. These great shipments made Kelly the foremost mine in New Mexico's 19th century past.
John S. Hutchason arrived here in 1866 after serving in the Civil War to prospect this area at the invitation of his partner Pete Kinisinger. The early town on this site as called "Middle Camp", and formed a hub for the Graphic, Waldo, Juanita, and Kelly Mines.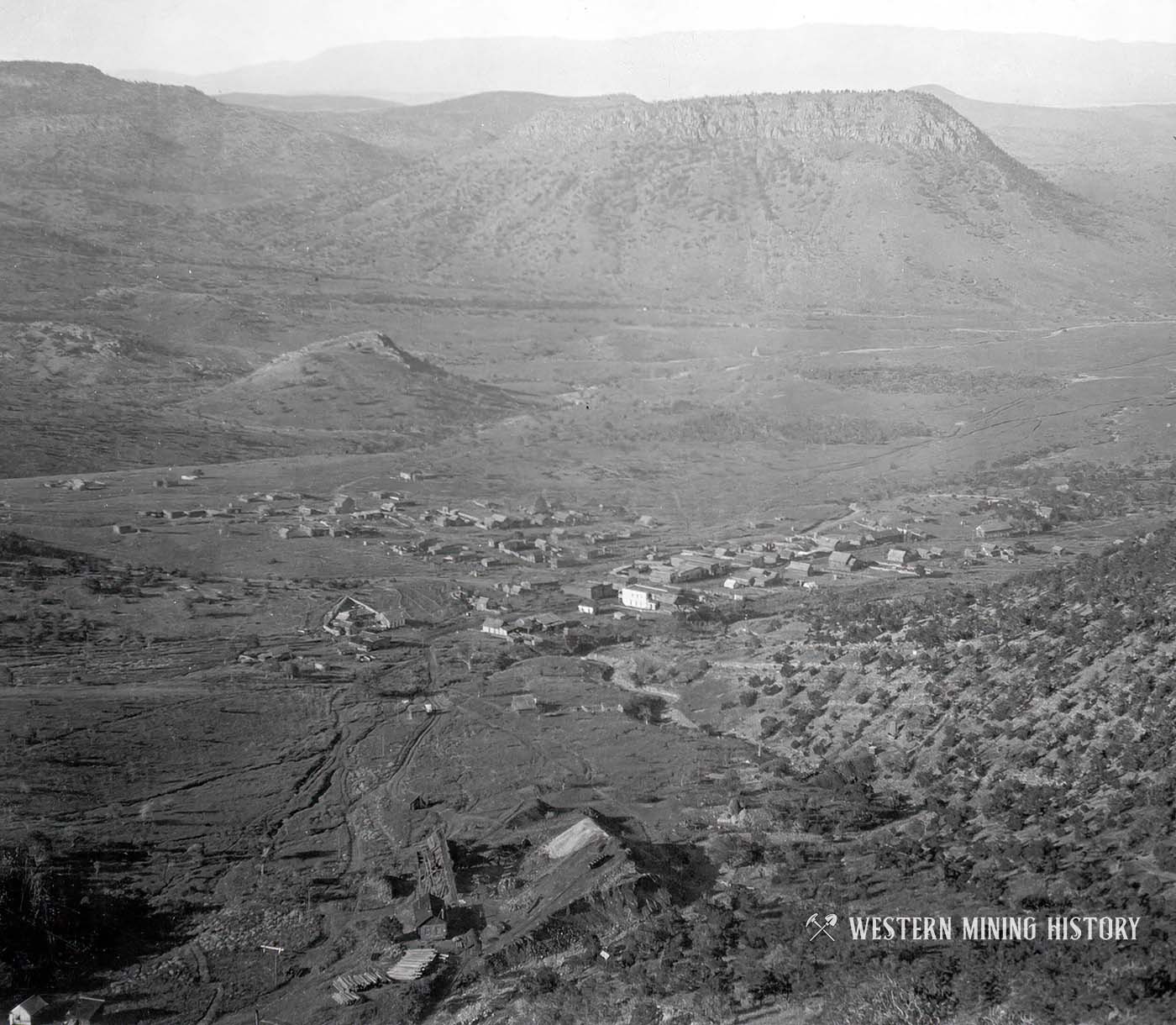 Kelly New Mexico in 1905
The name Kelly came from Patrick H. Kelley who held a few of the claims. By 1884, Kelly Township was established with banks, churches, saloons, a clinic, and several mercantile stores, while Magdalena was established 3 miles north as the AT & SF Railway terminus to haul away the precious ores from these mines.
The last residents of Kelly departed in 1947, and most of their homes were painstakingly hauled down to Magdalena.
Kelly Mine Headframe
The Kelly Mine headframe still proudly stands today as the sentinel of New Mexico's famous mining heritage. This headframe was erected in 1906 by Gustav Billing owner, being purchased from the Traylor Engineering Company of New York, which acquired this headframe in kit form from the Carnegie Steel Works of Passaic New Jersey after it was designed by Alexander G. Eiffel to be the state-of-the-art technology of that era.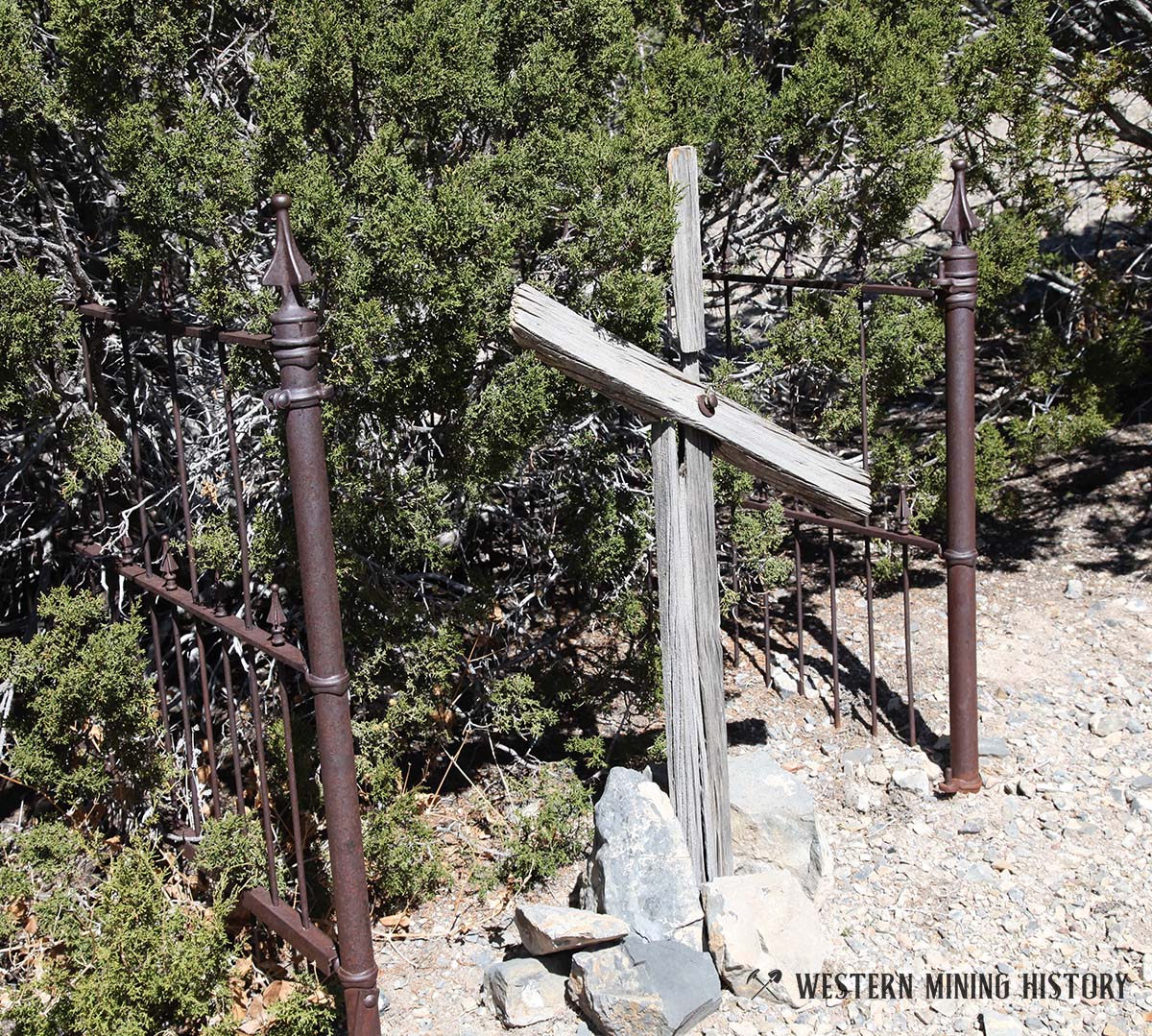 Cemetery - Kelly New Mexico
It stands today as a lasting monument to the men who toiled and sacrificed their brave lives for the prosperity of an emerging nation, towering 121 feet over the Tri-Bullion Shaft which drops nearly 1,000 feet down into a maze of over 30 miles of tunnels, all now closed, silent as the grave.
Text from a sign on site